The ballons are items intended for any kind of party: birthday, suprise etc.

Must be filled with carbon dioxide, though helium is preferred.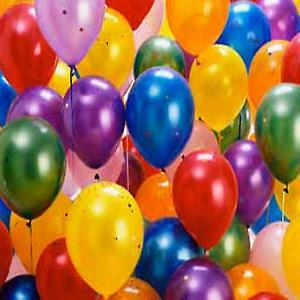 Balloons date back from 19th century when Micael Faraday used the balloons for his gas experiments.
For party it is needed for people to play with them (for their own purposes).