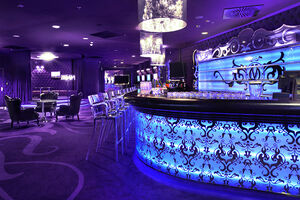 The Bar is a location in the Club.
The Bar is the place where anyone can get some drinks (booze, beer etc.). The Bar contains some of the best drinks ever - for the list, see here.
There are over 20 stools, while the Bar is being moderated by Fred, a former juggler champion and Randy, an entertainer.